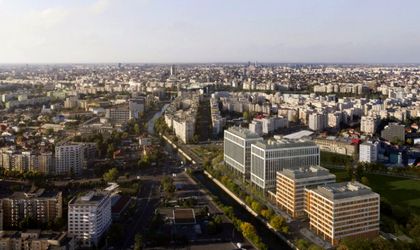 Real estate developer Vastint Romania together with Fratelli Group have become partners in the project of Timpuri Noi Square mixed-use development, planning to open four locations, including Biutiful Downtown and Fratellini Bistro, on a leasable area of about 2,200 square meters.
Out of this leasable area, 600 sqm is represented by terraces in the plaza and esplanade public areas. The agent of the transaction was CBRE.
Timpuri Noi Square is planned to reach over 100,000 sqm lettable area. In addition, the complex will comprise a wide retail area, as well as 50,000 sqm of living space.
Both Fratellini Bistro and Biutiful Downtown concepts will be located in Timpuri Noi Offices 1, occupying the entire retail area on the ground floor, plaza and mezzanine, while the cafeteria concept will be located in Timpuri Noi Offices 2.
"Fratelli Group will make its largest investment so far. Our intentions for expansion in this area are not new, yet we started the project now, when the mix of locations we develop can become a permanent destination both for serving breakfast, lunch or dinner, as well as for leisure, a more complex approach of all we have to offer," said Silviu Talpau, managing partner Fratelli Group.
Antoniu Panait, managing director at Vastint Romania, says that "the partnership with Fratelli is an important step in carrying out the mission we took on, to contribute to the revitalization of the Timpuri Noi area and to create a space full of positive energy. The central area is very well connected in terms of public transportation, with easy access and carrying."
"It is a new experience both for us and for our guests, and the association with our partners at Vastint is extraordinary. Not only through the alliance of 'love brands' as well as in terms of the know-how and determination to build projects with real impact on increasing the quality of life," says Daniel Caramihai, owner of Fratelli Group.
Interested in the residential market? Join the discussions about the Residential Market and latest Real Estate trends at the Realty Forum 2017 on April 25!