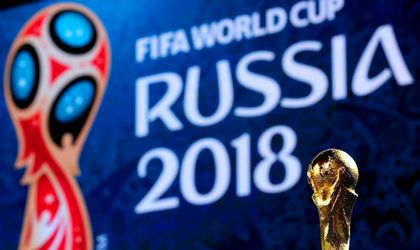 France will face Croatia in the final of the World Cup 2018 in Russia, one of the most unexpected match-up of the Cup after the main pretenders were eliminated one by one. Croatia is for the first time in the final, being one of the big surprises of this year edition.
Croatia is the smallest nation in the last 68 years to make it to the final. Last small country with the same performance was Uruguay in 1950, when it beat Brazil 2-1. Croatia, with 4.2 million people, has declared independence from Yugoslavia only in 1991, being also one the youngest countries in the competition.
France is the winner of the 1998 World Cup edition, while Croatia best performance was to finish on the third place in the same year. France is the obvious favorite of the final, but Croatia may keep the surprise status.
The numbers are hugely in France favor. A population of 67.1 million versus 4.29 million with 7.9 million in France as men in their prime age for football versus 513,000 in Croatia. And on the World Happiness Report the French are on the 23rd place, while Croatia in on the 82ns place.
The bookmakers see France the favorite odds of around 1.3, while Croatia has 3.2. Also, a Goldman Sachs analysis sees a 63 percent that France will win, an analysis with 1 million simulations. But it is worth to know that Goldman predicted Brazil will win the Cup and Brazil was eliminated by Belgium in the quarter-final phase.
In France's favor is also the fact that is more rested than Croatia. The latter had to play over-time in the last three games and the players won't have enough time to recover.
But even if all the numbers point to France, football is beautiful because it's unpredictable. Being a team sport, with 11 players on each team, it is enough for one to make a couple of mistakes and the game is lost. A good example is Brazil, that scored twice in the game against Belgium, but one if the goals was in it's own gate, so they lost.
Before Sunday's final we shall see the fight for the bronze medal between England and Belgium.  The final two phases of the World Cup are an European affair after Uruguay and Brazil left the competition.