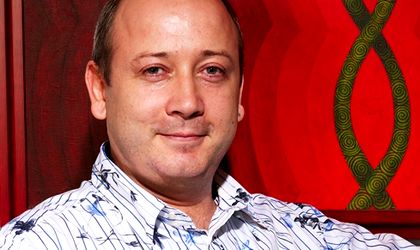 Stefan Iordache (pictured), the founder of Leo Burnett Group, has purchased a 40 percent stake in 2Parale, the first affiliate marketing network in Romania, which is the start of a new series of investments in technology and marketing activities for the company.
Dorin Boerescu and Radu Spineanu continue to remain main shareholders in 2Parale, as together they hold a 60 percent stake.
During the transaction, Daniel Enache, who was also a shareholder in 2Parale made an exit from the company, selling his 20 percent share package.
Says Iordache:
"The partnership with 2Parale reflects the orientation towards the digital that we set 2 years ago as a strategic direction for Leo Burnett Group."
2Parale posted a turnover of EUR 400,000 last year, having increased four-fold since year-on-year. Still last year, the company also opened 2Leva in Bulgaria.
The network was founded by Radu Spineanu in December 2008, and the following year he was joined by entrepreneurs Dorin Boerescu and Daniel Enache, and the business was separated into two companies. At the moment, the 2Parale service is offered by the company 2 Parale Afiliere, which has the exclusive license for using the platform in Romania.
Companies that are carrying out campaigns via 2Parale includes Altex, ClickShop, Groupon, TinaR, MyCloset, Fashion Days, Hostway, Nemira, Plafar, evoMag and Continental Hotels.
The e-commerce market is expected to have a buoyant growth in the following year, from the current level of EUR 300-400 million to EUR 1 billion in 2013.
Otilia Haraga