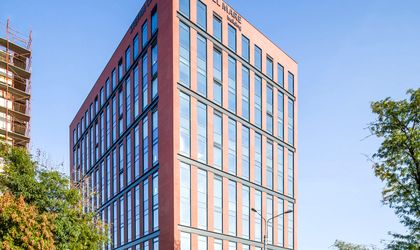 The real estate developer Forte Partners rolled oout two office projects worth EUR 100 million in 2016: Stefan cel Mare, a boutique building in central Bucharest, which required an investment of EUR 19.5 million and The Bridge, a business park in Basarab area, which required an investment of EUR 80.5 million.
"The last year was a very good year for us, we finished the first building under our own brand: Stefan cel Mare project, leased 100 percent and we started the works for the business park The Bridge for which we signed the highest transaction from the office market in 2016 with BCR, of 18,000 sqm," said Geo Margescu, CEO & founder of Forte Partners.
"The plans for 2017 include the delivery of the first phase of the business park The Bridge, as well as the start of the phase two works, a project of 20,000 sqm for which the necessary approvals were obtained and in short time we'll receive the construction authorization," said Margescu.
The Bridge construction works are on schedule and the first phase should be finished in the autumn of 2017.
Georgiana Bendre