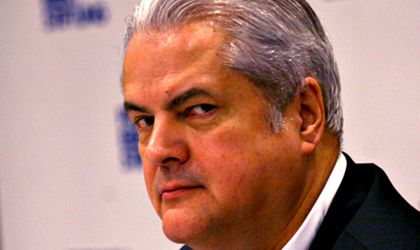 Former Romanian Prime-Minister, Adrian Nastase, was cleared by the Romanian Court of Justice in the "Aunt Tamara" file, one of the most controversial corruption cases of the past years in Romania.
The other two defendants in the case, Ristea Priboi and Ioan Melinescu, were also acquitted.
The "Aunt Tamara" case had been forwarded by the prosecutors of the National Anti-corruption Department (DNA) in 2007. Nastase complained many times that the case in which he was accused of corruption was an "action of political harassment."
However, the sentence is not final and can be contested. Moreover, the decision in this trial is the first of three different cases forwarded by the DNA concerning Adrian Nastase.
Nastase was prosecuted by the DNA on bribe-giving charges.
Ioan Melinescu, president of the National Office for the Prevention and Eradication of Money Laundering (ONPCSB), between 2001- 2004, was charged with taking a bribe, destroying official documents and unveiling information. Ristea Priboi, who was councilor of Nastase and also a deputy, between 2000 and 2004, was charged with complicity.
A case as old as it is controversial

The case has been dragging on for years. In November 2000, Melinescu, who was a member of the National Office for the Prevention and Eradication of Money Laundering (ONPCSB) contacted Nastase and Priboi, informing them that the institution was working on a document concerning Daniela Nastase, the wife of Adrian Nastase, as an unjustified sum of USD 400,000 had been placed in her account, according to the DNA. In order to prevent the investigation from going forward, Nastase allegedly appointed Melinescu as president of the institution, after revoking the former president Adrian Cucu.
After being appointed in this position, Melinescu is accused of taking out the document concerning Nastase's wife and handing it to Priboi, who was at the time Nastase's councilor.
Research into the circumstances concerning the USD 400,000 placed in Daniela Nastase's account raised questions as to the legality of the transaction. The former PM justified this sum as coming from the sale of jewels, paintings, and other valuable goods by 91-year-old Cernasov Tamara- the aunt of Daniela Nastase- who lived alone in an apartment building in Bucharest. Hence the name of the case involving Adrian Nastase, "Aunt Tamara." However, there is no definite proof that Aunt Tamara actually had owned the artifacts in question, as she never presented proof of how she obtained the valuables, only a good-will declaration.
 Otilia Haraga