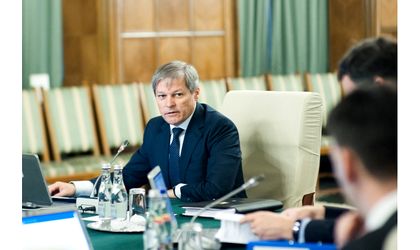 Former Romanian PM Dacian Ciolos announced on Sunday that his Romania 100 platform will transform into a political party that will be introduced in the upcoming months. According to Ciolos, the party will not act against those who "share the same DNA," and will be open to collaborating to those with whom its shares common values.
"From the Romania 100 platform a political party will come out. (…) There is no doubt about it. It is certain and we, those who founded Romania 100 platform are determined to do this. (…) It has to be a natural process, not a forced one. (…)," Ciolos said at the meeting of the platform.
According to Ciolos, the new party "needs a solid foundation, a foundation of principles, ideas, values and it needs, above all, a vision and programs and even projects. It is important to shoe people not only a vision and an ideology, there is a need to show what the ideology, values, principles, ethics, morality translate into," Ciolos added.
Creating a party is not the end-objective of his platform, Ciolos stressed. "The objective we have is to contribute to a change, to a process, to a natural change that starts from the will of the people who are ready to contribute to this. It is important for this change not to be made with a majority of people waiting by the sidelines and another few – three, five, seven, 10 or 15 or as many there are in a party of a vcivic movement – to act and enter the ring," Ciolos said.
Speaking about his upcoming party, the former PM was keen to address concerns that his initiative could fragment the opposition. "We are taking this into account," Ciolos said, adding that the "political party will not act against those with whom we share the same values, ideas and principles, with whom we share (…) the same DNA. We will be open to collaborating with those with whom we can work. We do not plan to fight those alongside whom we must act in the upcoming period," Ciolos said.
The former PM joined in the protests that took place in Bucharest on Sunday against the proposed changes to the judiciary.