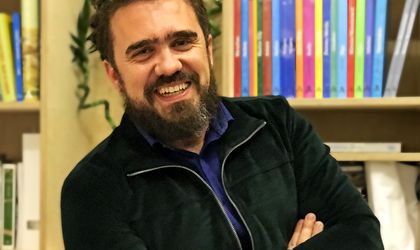 Former PepsiCo marketing manager Andrei Dumitrascu has stepped into the role of marketing manager at handmade online platform Breslo.ro. 
Dumitrascu is expected to complement the entrepreneurial culture of the Romanian startup with his strategic experience of over 10 years of corporate management in multinational companies.
"In 2008 we launched Breslo, in a market where the word 'marketplace' was associated, at best, with ad sites and the word 'handmade' was non-existent. A new chapter in the Breslo story, written by Andrei alongside a solid team, mature and stronger," Luigi Meclea, Breslo.ro founder, said.
"Breslo is a brand I was already extremely attached to. When I received the proposal to bring further its success story, I accepted with the enthusiasm of a kid and the maturity of a former multinational worker. The moment we are in is a special one. In 2018 Breslo celebrates 10 years since the first handmade community in Romania was set up. It is a remarkable thing for a 100 percent Romanian brand to make it on a dynamic market, in a continuous development. I can say I am proud of this success story," said Dumitrascu.