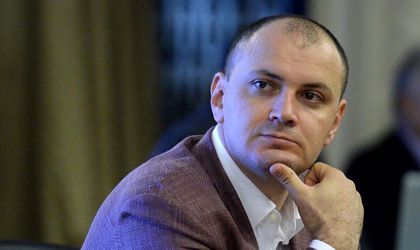 Speaking in a newly-released video, the eight released since his disappearance, former MP Sebastian Ghita alleged that former Romanian Intelligence Service (SRI) first deputy Florin Coldea and National Anticorruption Directorate (DNA) head Laura-Codruta Kovesi are foreign intelligence officers.
DNA head Kovesi SRI general Coldea are "actually both officers of a foreign secret service," from a country that is a partner of Romania, Ghita said on Monday evening in a voice message.
According to Ghita, "Coldea's hold on his colleagues and on the other institutions comes from his exclusive relationship with Kovesi. Both are, actually, officers of a secret foreign office. A secret service of a partner country of Romania, but nevertheless of a foreign secret service. This is the reason why Coldea compells the SRI and his colleagues with the SRI to help Kovesi all the time, with plagiarism, commissions, with everything, so that Kovesi can keep her position," Ghita said.
Ghita also argued that both theGenera Prosecutors office and the expert committee with the Ministry of Education that checked Kovesi's Phd thesis "lied."
"I am already convinced that you could also check for yourselves many of the revelations make about Coldea and Kovesi. You all saw documents, bills, images, but not all of them. I am convinced, however, that both Kovesi as well as Coldea are trying to lie and cover everything up," Ghita. According to the former MP, the committee that analyzed the PhD thesis of the DNA head only checked 100 out of 400 pages and did not use any software.
"That is why I decided to talk about what happened in these ten years. As we can all see – in Romania there is lying, there are threats and there are forgeries, in order to protect this woman in her position. It is too much," Sebastian Ghita said. The former MP, who has been missing since December 21, announced he will "reveal the real reason why this Ms. Kovesi is kept in her position. What things she did so far in this country and what is expected of her," Ghita said.
Georgeta Gheorghe