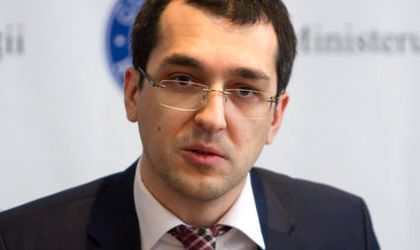 Vlad Voiculescu, the former Health minister in the Ciolos cabinet, said in a Rock FM radio show this morning that he plans to run for office in the local elections of 2020, against Bucharest Mayor Gabriela Firea.
"I'm angry enough now. I'll do my best," said Voiculescu.
Voiculescu is 35 years old and he is known for establishing the "cytostatic network", through which volunteers transported essential cancer treatment drugs from abroad because they were unavailable in Romania.
He has also been involved in several social projects, the most prominent being the MagiCAMP Association, which helps children with cancer and their families.
Vlad Voiculescu spent 14 years in Vienna and has a Master's Degree from the Vienna University of Economics and Business Administration, and has 10 years of experience in the financial sector. Before he became Health minister, he was the VP of the Infrastructure Financing Division of Erste Group Bank AG.