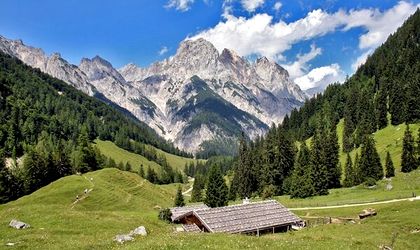 According to data released by the INS (National Institute of Statistics), during the first nine months of 2017, the total number of non-resident tourists in Romania was 2.16 million, and their total expenditures for this period reached RON 4.67 million, on average EUR 467/person.
In the third quarter of this year, 960,500 non-resident tourists arrived in Romania in Q3 of 2017, and their total expenditure amounted to RON 2.02 million.
In Q3 2017, the main reason for the foreign tourists' stay in Romania was "business, attending congresses, conferences, courses, fairs and exhibitions" – 55.5 percent of foreign tourists visited Romania for such reasons, and spent 58.9 percent of the total expenditure of the non-resident tourist group.
The second reason cited was "travels for private purposes" (44.5 percent of non-resident tourists), which include holidays, shopping, sports, cultural events, visiting friends, medical treatment, religion, transit and other activities.
Of the total business expenditure, the highest amount is represented by accommodation (52.3 percent), and accommodation with breakfast included was preferred (93.5 percent).
The expenditure of non-resident tourists with restaurants or bars amounted to 18.2 percent of the total, while shopping represented 12 percent of spending, the most shopping expenses going to food and beverages, followed by presents and souvenirs.
Car rentals accounted for 50.1 percent of total transport expenditure of non-resident tourists. Tickets for amusement parks, fairs, casinos, slots halls accounted for 55.1 percent of their spending on recreation.
49.8 percent of foreign tourists had their travel organised by an agency, while 32.5 percent organised it themselves. These tourists mainly travelled by plane (74.9 percent), while 13.6 percent had their own cars. Others travelled by coaches or buses, trains, car rentals, etc.
The amounts spent by non-resident tourists in the first 9 months of 2017 are similar to the figures collected for the first quarter, although fairly more of them travelled to Romania for business purposes (58.3 percent) rather than private purposes (41.7 percent).