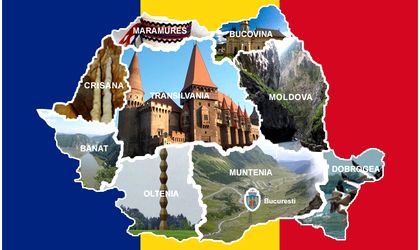 The number of foreign tourists in Romania in the first half of this year was around 1.2 million and their expenses reached to EUR 480/person on average, meaning RON 2.6 billion overall, according to the data of the National Institute of Statistics (INS).
The main reason of foreign tourists' stays was represented by business (for six in 10 foreign tourists) and their expenses represented 61.5 percent of the total.
The second reason of the stay was represented by private travels (39.5 percent of the overall non-resident tourists), such as holiday travels (67 percent). The private travels include holidays, shopping travels, cultural and sport events, visits to friends and relatives, medical treatments, religion and other activities.
Out of the overall business expenses, the biggest share was represented by facilities expenses (52.2 percent), the most preferred being the facility with breakfast included (86.2 percent).
The non-residents tourists' expenses in restaurants and bars was 19.2 percent and the shopping expenses expenses represented 12.7 percent.
The expenses for cars renting had a share of 55.2 percent of the overall transport expenses, while the expenses with access in entertainment parks, fairs, casinos and game rooms represented 41 percent of the overall entertainment expenses.