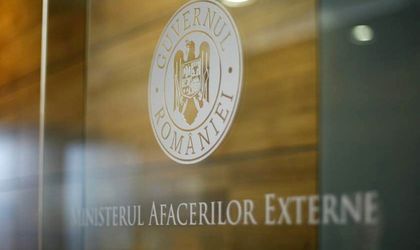 The Foreign Affairs Ministry (MAE) says that an article published by the German Press Agency (Deutsche Presse Agentur – DPA) claiming that the Romanian Centenary celebrates 100 years since the annexation of a part of Hungary demonstrates a lack of knowledge about history and a wilful ignorance of historical realities, and that the serious errors the article contains, either out of ignorance or with a malicious intent, are detrimental to the historical truth, according to Hotnews.
On December 1, the DPA published an article that claimed that Romanians were celebrating the 100-year anniversary of the annexation of a part of Hungary.
The MAE says the historical reality is that Transylvania had manifested its wish to unite with Romania: "On December 1, 1918, 100,000 people decided the Union with Romania, with the participation of all parties, all religions and all social groups. The document adopted in Alba Iulia – the Resolution of the National Assembly in Alba Iulia – was first signed by representatives of the German minority in Transylvania and Bucovina," the Ministry notes.
The Ministry also says that the major errors the DPA article contains are detrimental to the historical truth and the provisions of the peace treaties of Versailles (1919) and Trianon (1920).
The Romanian officials, through the Romanian Embassy in Berlin, have asked the DPA, as well as the German public television channel ZDF, to rectify the error.