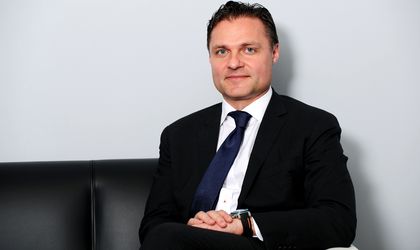 Greg Konieczny, fund manager of Fondul Proprietatea SA (FP), expressed hope that "the Government will support the local capital market by making quick decisions to restart the listings process and thus taking advantage of the proven interest of foreign investors, which otherwise may disappear," according to a company press release.
FP in partnership with Auerbach Grayson, the Bucharest Stock Exchange and Swiss Capital, organized the third edition of Romania Investor Day in New York, on April 18.
Over 45 analysts and portfolio managers from 30 investment management firms attended the event, collectively managing over USD 3,500 billion assets. The event was also attended by high-level representatives of Romanian authorities, who will share with investors their views on the status, evolutions and perspectives of the Romanian economy and the local equity market, according to an FP press release. Keynote speakers included Anca Dragu, Minister of Finance, Cristian Busu, State Secretary for Energy, and Paul Gheorghiu, State Secretary and Chief of Staff for the Prime Minister's Cabinet.
Romania Investor Day in New York also represented an opportunity for the management teams of companies, listed or candidates for IPO, to interact with foreign institutional investors. Among the attending companies were Banca Transilvania, BRD Groupe Societe Generale, Bucharest Airports, Hidroelectrica, OMV Petrom, Romgaz, and others. "With each Romania Investor Day event more popular than the last, we can see that our continuous efforts to promote Fondul Proprietatea, the portfolio companies and the Romanian capital market are rewarded. The high attendance of our events demonstrates the interest of large foreign institution investors and confirms Romania's place as an attractive capital market. We remain committed to the development of the local capital market, which requires new IPOs of state owned companies in order to maintain the interest of investors," added Konieczny.
In the past five years, FP attracted EUR 1.4 billion as portfolio foreign investments, many of which became active players on the local capital market as well, investing not only in the Fund's portfolio companies, but in other listed companies as well.
Andreea Tint