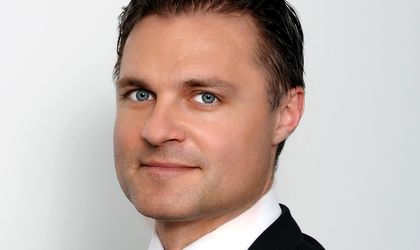 Fondul Proprietatea and the Energy Ministry decided to postpone the shareholders General Meeting so that the new Government can have enough time to analyze and if it wishes, to modify the short list of candidates for the Surveillance Council of the energy producer, Greg Konieczny, portfolio manager of Fondul Proprietatea, told Agerpres.
"The postponing of the decision of Shareholders General Meeting was taken together with the Energy Ministry, both shareholders agreeing the postponing. Fondul Proprietatea believes that the new Government should have more time to analyze the short list of candidates for Hidroelectrica Council, to interview them and decide if it wants to make some changes. We don't consider that rushing the decision is the right approach, considering the important role that the Council will have for the next years, including the selection of the execution head of the company and the monitorization of its performance, as well as the Hidroelectrica listing process," said Konieczny.
He added that there's no decision yet regarding the call of the Shareholders General Meeting "but we anticipate that the delay won't last longer than a month," said the official of Fondul Proprietatea.
Hidroelectrica postponed the meeting from January 16 as a result of the agreement between the two shareholders of the company.
The two shareholders of the company are the Energy Ministry (80 percent) and Fondul Proprietatea (20 percent).
According to the constitutive act of Hidroelectrica, the energy producer is led by the Surveillance Council formed of seven members appointed by the Shareholders General Meeting and a board supervised by the Surveillance Council.
The Ministry of Energy advanced seven proposals of candidates for the Surveillance Council of Hidroelectrica: Elena Popescu, Romeo Nicu Susanu, Ilinca von Derenthall, Marcel Cobuz, Mihai Daniel Anitei and Ionut Purica. They were selected as a result of a process started in September.
Georgiana Bendre