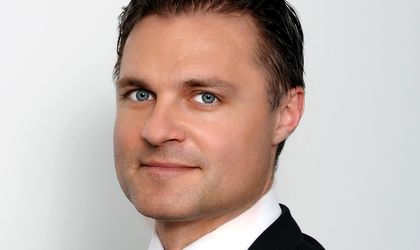 The head of Fondul Proprietatea, Greg Konieczny, claims that the shareholders of state-owned company Nuclearelectrica have the right to now how much has been spent in so far on the development of two new nuclear reactors at Cernavoda.
"We are very surprised and disappointed by the vote of the Ministry of Energy, given that it sets a dangerous precedent and disregards completely the principle of transparency in state owned companies, which is actually endorsed by the Government and the Ministry of Energy based on corporate governance legislation. The project to build Reactors 3 and 4 generates massive costs for Nuclearelectrica negatively influencing the profits of the company and shareholders are entitled to have access to information on the expenditures incurred so far for this project," said Konieczny, CEO of Franklin Templeton Investment Management Limited UK Bucharest Branch and Portfolio Manager of Fondul Proprietatea
The statement was made following the decision of the Ministry of Energy to vote against the proposal made by Fondul Proprietatea in the General Shareholders Meeting of Nuclearelectrica held on October 17 to commission the Board of Directors of Nuclearelectrica to make a report on the costs of by the company so far for the project related to reactors 3 and 4.
He added: "Moreover, since Nuclearelectrica is listed on the stock exchange, the Ministry of Energy should observe even more vigorously transparency and reporting requirements to the benefit of the company and all its shareholders."
FP considers that the project to build reactors 3 and 4 is not feasible and could be value destructive for Nuclearelectrica' s shareholders if continued, given the current electricity market context, as well longer term forecasts. According to the latest public statements made by officials in the Ministry of Energy, this project will recover its investment value only at an energy price of EUR 82/MWh, while the current OPCOM wholesale energy price is much lower, i.e. EUR 35-40/MWh. This price discrepancy clearly shows that the project is not feasible, according to the closed-end fund.
Launched in December 2005, the Fund was established to compensate Romanians whose properties were confiscated by the former communist government. An international tender was announced in December 2008, and Franklin Templeton officially took over as investment manager and sole administrator of the Fund on 29 September 2010.
According to market estimates, the construction of two nuclear reactors needs an investment of EUR 6.5 billion.
Georgiana Bendre