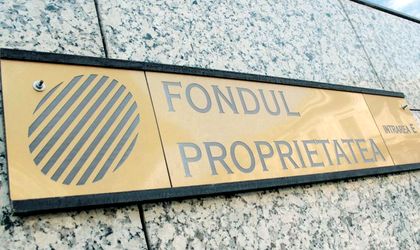 Franklin Templeton Investment Management Limited United Kingdom Bucharest Branch, as Sole Administrator and Fund Manager of Fondul Proprietatea, posted an unaudited net profit of RON 1,054.5 million (net profit for the half-year ended 30 June 2013 was RON 514.6 million).
Total shareholders' equity was RON 11,152.8 million as at 30 June 2014, an increase of 2.5% compared to the value of RON 10,885.0 million as at 31 December 2013.
The main factor behind the increase of profit in the first six month of 2014 was the gain on disposal of financial assets.
The Fund reported a Net Asset Value ("NAV") of RON 14,850.5 million as at 30 June 2014 and a Net Asset Value per Share ("NAV/share") of RON 1.2518 (a positive NAV per Share total return of 4.7% compared to the end of 2013). The NAV is prepared in accordance with local rules issued by the capital market regulator.
The overall upward trend of the Fund's NAV performance in H1 2014 was correlated with the overall conditions on the BVB, which positively impacted the valuation of the listed holdings in the Fund's portfolio.
In the first half of 2014, the Bucharest Stock Exchange was the best performing market in Central Europe in both local currency and EUR terms, as shown in the table below.