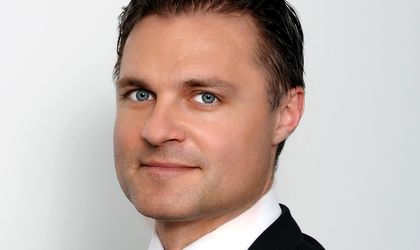 Greg Konieczny, portfolio manager of the closed-end fund Fondul Proprietatea, says that among frontier markets in Eastern Europe, Franklin Templeton views Romania as "the most attractive market".
"There are bargains from a valuation standpoint, there have been many stocks delivering high-dividend yields, and there appear to be good prospects for further initial public offerings of state-owned enterprises (SOEs) as well as private companies. Gross domestic product growth has been strong over the past few years and was up 5.0% in the first half of this year on a year-over-year basis, which puts Romania on track to potentially be the fastest-growing economy among members of the European Union (EU)," said Konieczny in an interview posted on the blog of Mark Mobius.
Fondul Proprietatea had a net asset value of EUR 2.69 billion at the end of July. The fund is listed in Bucharest and London.
The biggest holdings in FP's NAV belong to state-owned electricity producer Hidroelectrica and Austrian oil major OMV Petrom with 27.26 percent and 22.97 percent, respectively.
The largest shareholders of FP are Elliott Associates and City of London Investment Management with 21 percent of the total voting rights and 5 percent, respectively.
Foreign institutional investors have a 25 percent stake in FP, while Romanian private individuals and investors have stakes of 20 percent and 14 percent, respectively. In total, the fund has 7,741 shareholders.
Ovidiu Posirca