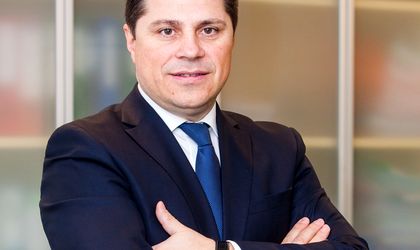 Florin Sandor has received the approval of the National Bank of Romania (BNR) to be deputy general director/ head of corporate division at Intesa Sanpaolo Bank. Also, the central bank has vetted the appointment of Tunde Barabas as bank administrator and now the Administration Council has seven members.
Sandor has been a member of the management team of Intesa Sanpaolo Bank since 2014, when he was appointed deputy general director/ chief workout officer. As head of the corporate division , he will coordinate and oversee the following structures: National Corporations and Institutional Clients department, Multinational Clients department and Corporate Banking products department.
Barabas has a Serbian origin and is the bank's youngest administrator (39 years), having a PhD in Management and Organization of Kaposvar University from Hungary. She joined Intesa Sanpaolo in 2002 and is currently head of Credit Cost Structure and Assets Optimization within Intesa Sanpaolo.
"We are focusing on managers and Romanian professionals managers within Intesa Sanpaolo Bank and Sandor is not only a good manager, but also a specialist that knows the banking commercial activities specific and of the Romanian market. I trust the current management team of Intesa Sanpaolo Bank to put into practice the medium and long term objectives," said Marco Capellini, the general director (CEO) of Intesa Sanpaolo Bank.
Currently, Intesa Sanpaolo Bank's strategy is focused on the business development on the Corporate and SMEs segments.
Intesa Sanpaolo Bank is the local subsidiary of Intesa Sanpaolo.
Georgiana Bendre