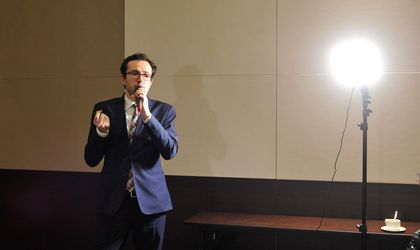 The home ownership rate in Romania stands at 96 percent, this being the biggest figure out of all the European Union, according to Florin Dragu, head of the department for the monitorization of systemic risks, at the National Bank of Romania (BNR).
Dragu said that the home prices continued to grow in 2017, continuing a trend recorded in the past few years.
By the end of the third quarter of 2017, real estate prices had gone up by 6.2 percent compared to the similar period of 2016.
"The evolution (of prices – e.n.) in Romania is relatively less alert compared to other countries in the region such as the Czech Republic and Hungary, where prices grew by more than 10 percent," said Dragu during a conference organized by the association of property evaluators ANEVAR and Imobiliare.ro.
The BNR official pointed out that while the home ownership rate in Romania is the largest in the EU at 96 percent, the quality of these assets is below the EU average. Romanian homes also have the highest indicator of overcrowding.
"On the short term, the dynamic of prices will remain on an upward trend," said Dragu.
By September 2018, the central bank forecasts a slight increase in the rate of non-reimbursement of mortgage loans to 0.6 percent.