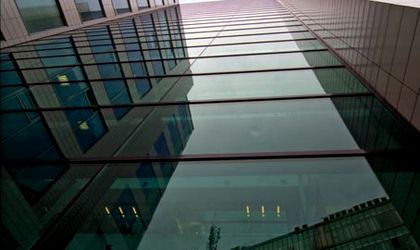 Developer Portland Trust and AREA Property Partners have launched Floreasca Park in Bucharest, a EUR 70 million office park made up of two class A office buildings with a total leasable surface of 37,500 sqm. More than half of the investment, which totals EUR 40-50 million, has come from BCR financing. "The banking world hasn't entirely collapsed. There is still intense financing activity," said Robert Nale owner and managing director of Portland Trust.
The business park has as main contractor BogArt and is planned to be delivered by the last quarter of 2013. "There are quite severe penalties if the schedule is exceeded by up to two months," added Nale. BogArt, whose contract values EUR 39 million and can give the firm at most 5 percent profit, has two-three weeks to build each of the six floors of the building.
More than half of the surface (approximately 20,000 sqm) has been pre-leased for ten years by Oracle, and the Advisers/Knight Frank, the company appointed exclusive leasing agent, has another 7,000 sqm under negotiation.
Andreea Ceasar