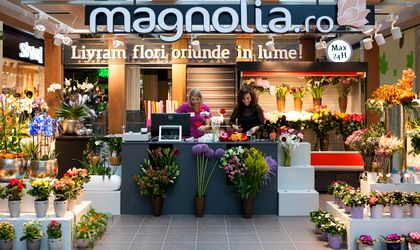 Magnolia flower shop, a major retailer on the Romanian market, posted an 180 percent increase in demand for Valentine's Day and Dragobete. The flower shop offers its customers the option to order flowers both in its shops as well as online, both in Romania and abroad. 
On Valentine's Day, the most popular flowers were red and white roses, as well as tulips and spring flowers. The cities where the company recorded most sales were Cluj-Napoca and Bucharest. Both online and offline, the average value of a bouquet of flowers was RON 250.
"Year after year, we aim to offer our clients the best services in this busy period. We want, as much as possible, to satisfy everyone's wishes, that is why we want to offer varied options, both online and when purchasing straight from our stores," Gabriel Molnar, Floraria Magnolia founder said.
According to the retailer, February is the busiest time of the year, due to Valentine's Day and Dragobete holidays, followed by the beginning of March, when Romanians celebrate 1 March and 8 March, Mother's Day. Floraria Magnolia estimates that the most popular cut flowers will be freesias, tulips, lilac and irises.
Georgeta Gheorghe