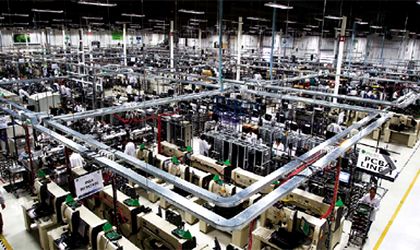 Flextronics, producer of electronic components, will hire 350 people into its Timisoara production unit which it has expanded with an additional 1,500 square meters in order to manufacture medical components.
 The company injected USD 3.6 million so as to enlarge the scope of its production in the Timisoara plant.
 "Our investment reflects the expansion of the customer base in the medical sector but also growth opportunities on emerging markets for medical equipment and consumables. At the moment, we can offer production services and solutions from one single strategic location in Eastern Europe," according to Bill Flaherty, president Flextronics Medical.
In Romania, Flextronics has a total number of 2,600 employees. In the fiscal year 2010 (between April 2010- March 2011), Flextronics posted a turnover of USD 500-600 million, according to estimations of Radenko Prnja, general manager of Flextronic operations in Timisoara. 
 Flextronics entered the Romanian market in 1998 and owns a production surface of 40,000 square meters. In Romania, Flextronics manufactures components for the medical, car, industrial, telecom and IT sectors.
 Flextronics took over the production unit in Timisoara in 2007 after acquiring competitor Solectron, in order to be able to expand its activities on the market of electronic components for mobile handsets.
Otilia Haraga