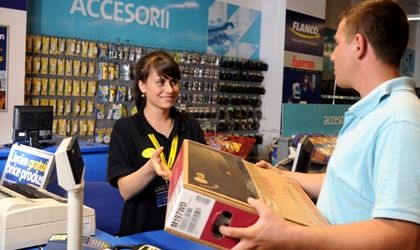 IT&C retailer Flanco announced that its recently opened store in Galeria Carrefour Orhidea has registered sales of RON 1.3 million, following 30 percent discounted prices on all products. The store attracted 1,600 clients in the four-day interval since opening. The Flanco Orhidea store has a 400 sqm surface and 20 employees.
"The average value of a purchase was at RON 800, and the preferred products were IT and electronics, with home appliances taking up 40 percent of the total value of acquisitions. The clients were attracted by the 30 percent discount for any product promotion," explained Gabriel Peres, sales manager with Flanco.
Flanco plans to expand its network with five to six other stores until the end of the year. One store will be located in Unirea Shopping Center. The company currently operates 75 stores across the country.