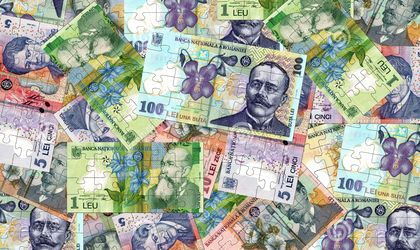 Fitch Ratings downgraded on Friday the rating for the Romania's long term debts in local currency to "BBB minus" from "BBB" and confirmed the rating for the long term debts in foreign currency to "BBB minus" as a result of the criteria changes applied to the Romania's ratings, says the financial evaluation agency.
The country ceiling has been affirmed at 'BBB plus' and Short-Term Foreign Currency (STFC) IDR at 'F3' and was applied a new Short-term Local Currency (STLC) IDR rating of 'F3'.
The "BBB" minus rating is an "investment grade" type, recommended for investments.
Moreover, Fitch confirmed the Romanian Governmental bonds rating on Long Term Foreign Currency to "BBB minus" and downgraded the Romanian Governmental bonds on Long Term Local currency to "BBB minus" from "BBB".
In line with the updated guidance contained in Fitch's revised Sovereign Rating Criteria dated 18 July 2016, and as part of a broader portfolio review, Fitch concluded that Romania's credit profile no longer supports a notching up of the LTLC IDR above the LTFC IDR.
This reflects Fitch's view that neither of the two key factors cited in the criteria that support upward notching of the LTLC IDR are present for Romania. Those two key factors are the strong public finance fundamentals relative to external finance fundamentals; and the previous preferential treatment of LC creditors relative to FC creditors.
Romania's STLC is derived from the mapping to its revised LTLC IDR of 'BBB-' and was assigned as part of the portfolio review referenced above.
"Romania's widening fiscal deficit also puts upward pressure on general government debt, which in recent years has gradually deteriorated towards the median debt ratio of the 'BBB' range. Fitch's latest medium to long-term baseline projects government debt to reach 39.6 percent of GDP in 2016 from 38.4 percent in 2015, remaining on an upward trend, but staying below 45 percent over 10 years, a level which is not necessarily incompatible with an investment grade rating. Refinancing and interest rate risks are low, with around 85% of total debt stock in medium to long-term maturities, with fixed rates, " said Fitch.
Georgiana Bendre