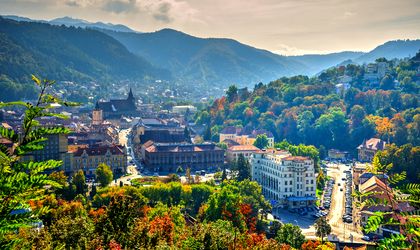 Rating agency Fitch has confirmed Brasov's ratings for long-term credits in foreign and local currencies to BBB-, with a stable perspective.
The agency also confirmed the short term credit in foreign currency at F3. The confirmation of the credits shows the solid operational performance of the city of Brasov as well as the moderate size of the debt.
Under a business as usual scenario, Fitch believes that the operational balance of Brasov will remain solid between 2017-2018, with an average of 20 pct of the operational revenue, which is in line with the average level recorded between 2012-2016. It will be supported by the measures adopted by the local authorities to keep expenses in check and by the increase of tax collection, supported by the increase of the Romanian economy. This should result in an average nominal operational balance of RON 130 million, which should be enough to fund the city's investment plan, Fitch said.
In the third quarter of 2017, Brasov collected 75 percent of the revenues it benchmarked for the entire year and spent only 41 percent of the total allocated for 2017. The rating agency is expecting an increase of expenses in the past three months of the year, due to winter spending. Consequently, Fitch estimates that Brasov will report a fairly balanced budget, before returning to a deficit of up to 10 percent between 2018-2019, as soon as the investments co-financed by EU funds will increase.
According to Fitch, between 2017-2019 the Romanian economy will increase by 4 percent.