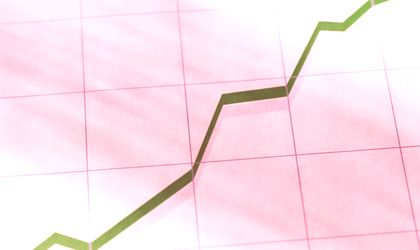 Rating agency Fitch has affirmed Romania's long-term foreign currency issuer default rating at BBB-, and the long-term local currency at BBB, with stable outlook, due to improving macroeconomic figures.
Fitch also affirmed Romania's short term rating at F3 and the country ceiling of BBB+.
Fitch predicts the government in place after the November elections may have a populist slant, but the country will continue to pursue the reform plans agreed with international lenders, such as the IMF or World Bank.
The Romanian banking system remains well capitalized, but the non-performing loans (NPL) have yet to peak, according to Fitch. Data from the National Bank of Romania show NPLs reached 15 percent of total loans this March.
Subsidiaries of Greek banks in Romania own 13 percent of the banking assets, which rely to some degree for liquidity from parent banks, and this may represent a threat according to Fitch. However, Romania is ready to tackle a Greek debacle through a bridge bank that would enable the Deposit Gurantee Fund to take over temporarily assets and laibilites of ailing banks.
Fitch expects Romania to continue the reform program in state-owned enterprises, but a higher political risk may delay this program agreed with the IMF.
The agency estimates the economy will grow by 1.3 percent in 2012, further expanding by 2.5 percent and 3 percent in 2013 and 2014. Meanwhile, the deficit is estimated to come in below 3 percent, in line with the government plans.
The deficit is expected to decrease in the next two years which will allow the public deficit to stabilize just over 35 percent of GDP. In addition, the current account deficit will remain below 5 percent.
Ovidiu Posirca