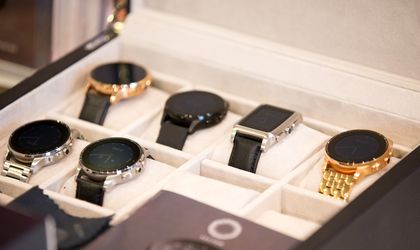 US-based company Fitbit, which purchased in January Vector Watch, the Romanian startup that made the smartwatch of the same name, disclosed the sum paid for the company, namely USD 15 million.
Fitbit, which is headquartered in San Francisco, is specialized in wearable technology devices. The American company published the value of the deal together with its financial results.
Launched in 2015, its majority shareholder was Gecad Ventures, controlled by Radu Georgescu, which invested in the company around USD 10 million, excluding the initial investment, which it received before the startup was launched. The company attracted both private investors and companies, such as Catalyst Romania, and eMAG co-founders Radu Apostolescu and Bogdan Vlad and Mihai Popescu, who has a 23 years experience in developing IT platforms and services.
Fitbit is the biggest player on the wearable devices on the market and sold last year 22.3 million such devices. Last year Fitbit announced it purchased another smartwatch, Pebble, the company which launched in 2010 the first smartwatch, which took off especially due to its app platform. Moreover, Pebble raised USD 40 million via crowdfunding, on Kickstarter, and received USD 15 million investment in 2013. Fitbit acquired Pebble for USD 23 million.
Vector Watch had 40 staff, and has a headquarter, in London, where the retail and financial operations are conducted, while its development team is based in Bucharest,. The company's two sales teams were based one in the US and the other in the EMEA region.
Vector Watch is present on 25 markets, being sold at over 500 sales points, in shops and online. The smartwatch is sold in the United States, the UK, as well as in and Thailand, Singapore, Malaysia and the Philippines. The main seller is Amazon, alongside Orange, which is a distributor in several countries.
Georgeta Gheorghe