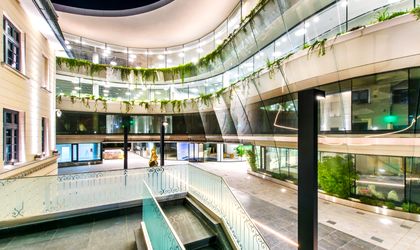 Global wearables leader Fitbit opened today its Bucharest R&D center, the most important such centre based outside the US. The Bucharest office will develop complex activities such as management, design and software engineering for all of the company's products. 
The opening of the Bucharest office follows the acquisition of Romanian smart watch maker Vector Watch at the end of 2016.
"The Vector Watch team made a product that demonstrated it has not only technical performances, but also an extraordinary vision. It is incredible how fast we managed to integrate and to become a tightly knit company, with the same culture and motivation. Through Fitbit products we want to have a strong impact and to militate for a healthier lifestyle. We are thrilled to work together with the Bucharest team and to develop advanced technological projects, that will improve people's lives," Eric Friedman, CTO Fitbit, said.
Over 20 positions are open at Fitbit Bucharest, for experts as well as young people who want to train in firmware engineering, software development, product management, design and more.
The Bucharest center includes all departments that ensure the development of innovative products, from product development to the design and research stages.
"Starting from the team that created the first smart watch platform in Romania, we have been building since the beginning of the year the Bucharest Fitbit office, which we are launching today in its new home. We are glad that some of the biggest IT experts in Romania have already joined us. We are all passionate about technology and want to build a healthier and more balanced future. Moreover, because we are directly involved in research, our ideas end up being implemented and changing for the better millions of lives around the world," Andrei Pitis, VP engineer and head of the Bucharest office said.
The opening of Fitbit's Bucharest office was attended by CTO Fitbit Eric Friedman and CEO and founder James Park.