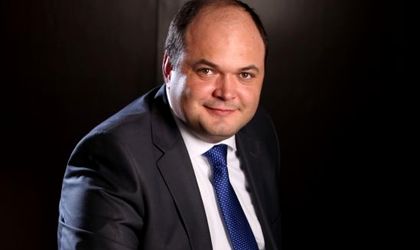 Romania might miss the budget deficit target of 3 percent due to the strong economic growth in the first quarter of the year that is not reflected in the budget revenues, said on Monday the president of Fiscal Council and chief economist at Raiffeisen Bank Romania, Ionut Dumitru, according to Agerpres.
During January-March, Romania had the strongest economic growth from EU, due to an increase of 5.7 percent, compared with the same period of 2016 as a result of the explosion of food consumption, influenced by salaries and taxes' reductions.
"It's an enigma why from such a big economic growth rate, the VAT collected was a disappointment and the companies' profit dropped in nominal terms," said Dumitru.
At the end of the first quarter, Romania registered a little surplus, but the EU Council and the European Commission expected that Romania register the highest EU deficit in 2017 and 2018, 3.5 percent, respectively 3.7 percent of GDP.
This Monday, Brussels warned Romania that it should correct the deficit, otherwise it risks the launch of the surplus deficit procedure, which might affect the country's rating.
However, the Parliament from Bucharest is prepared to approve the new public sector wage law that might double the salaries of the employees from health sector and might increase the salaries from educational system by 50 percent. Dumitru said that this law will increase the salaries costs in public system up to 12 percent of GDP in 2022 from 8 percent at the present.