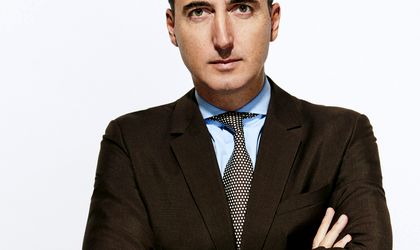 Geo Margescu, the co-founder & CEO of Forte Partners, the real estate developer, is one of the key speakers of the fourth Foreign Investors Summit (FIS), the 3-day exclusive business event organized by Business Review between October 31 – November 2 in Bucharest.
Margescu will speak in the real estate panel of the event, which focuses on the market trends and Romania's capacity to attract new investors in the sector.
Forte Partners rolled out two office projects worth EUR 100 million last year and the company has announced this summer that it would invest EUR 37 million in a new residential project in the northern part of Bucharest.
In late September, the developer took over 1,700 square meters of land from Telekom Romania in the central part of Bucharest.
High-level executives, entrepreneurs, officials and investors from the strongest foreign investment communities will gather for 3 days in Bucharest to talk about Romania's economic outlook and the ways in which the country can attract valuable investments in the next years, while supporting the development of the private sector.