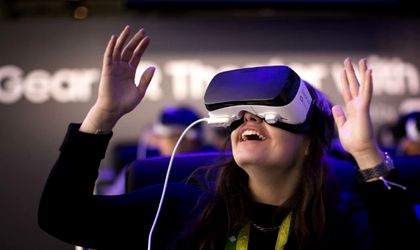 The spring brings news on the Romanian entertainment market with the launch of Fifth Dimension – the first virtual reality escape room in Romania.
With an initial investment of EUR 70,000, the studio offers the latest generation technical conditions and a first game – Cosmos.
"Before launching Fifth Dimension we documented ourselves in depth about this concept that we wanted to develop and it combines several components: virtual reality, escape rooms, strategy games – things that we had to know about ourselves as well in order to be able to offer the Romanian public the most special and up to the point experience. Over 75 percent of the investment was generated by the technical aspects and the licenses for the games that we are bringing especially as a sign of respect for the local market. We know that the Romanians are good connoisseurs of the technology and are passionate by every novelty in the field and we hope they would be as captivated by the new concept as we were," said Alexandru Petre, founder & managing partner of Fifth Dimension Gaming Center. 
The players use Oculus Rift headsets that generate realistic images, sounds and other sensations that reproduce or create images in realistic or futuristic environments, and Leap Motion sensors that helps you interact with the hands in the game without using the joysticks or other controllers.
Located on 5, Transilvaniei Street, the virtual reality center has three rooms with four places each, being open all week long, Monday to Sunday, during 12:00-00:00.
Romanita Oprea