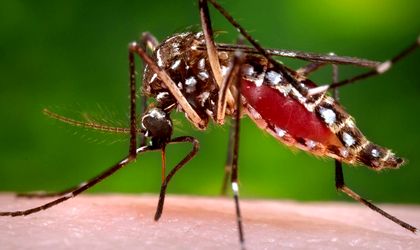 The Romanian Ministry of Health recorded on Tuesday the first travel-related case of infection in the country after a 27-year-old woman reported to the hospital with symptoms following a trip to Martinique.
According to reports, the young woman reported to a hospital two days after returning from Martinique, with symptoms such as mild fever and rashes on the chest and arms. Medical investigations confirmed the first case of infection with the Zika virus. The patient is now out of danger.
According to Ministry of Health spokesperson Laurentiu Colintineanu, "the case is an isolated one, connected to a trip made in an area where the virus is actively transmitted. We are not talking about a case of infection on Romanian territory, but about a so-called import case," Colintineanu said.
The Ministry of Health spokesperson stressed that in Romania the risk of contagion with the Zika virus was insignificant, despite the fact that a subspecies of Aedes aegypti, the mosquito that spreads the virus, is also found in Romania. "The risk of contagion for the subspecies present in Romania is significantly reduced," Colintineanu said, adding that "the risk of contagion on Romanian territory is minimum."
According to Dr. Gabriel Popescu, infectious diseases specialist, advisor with the Ministry of Health, "it is very important to not transform our area into one of active transmission" of the Zika virus. Popescu also called for the mosquitoes population to be kept under control.
Georgeta Gheorghe