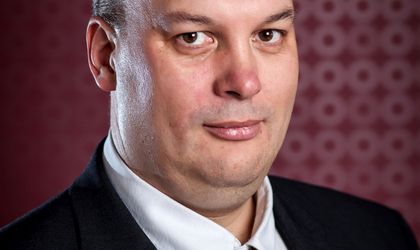 The first Taco Bell restaurant on a range of 1,208 km opens on October 12 in Bucharest, in Baneasa Shopping City, on the ground floor, following an investment of EUR 350,000. The launch also marks the enter of the brand on Central and Eastern Europe.
The units gathers 40 local and international employees.
"Firstly we developed a wide research. The study confirmed that Romania is the ideal place for Taco Bell, that Romanians know about the brand and they want the brand within their country. The restaurant differentiates from other brands. There is an open kitchen and the food supplies are local, as well as international, imported from Taco Bell network. The good thing about the menus is that customers can personalize them, they can order what they want in the menu and can choose the spice," said Mark Hilton, CEO Sphera Franchise Group.
Among the products from the menu are Crunchy Taco,  Fajita Burrito, Nachos Supreme and Crunchwrap TM.
Hilton added that he plans to open in November a second unit in Romania.
"I cannot tell you where, but you can follow the details on Facebook."
Taco Bell is part of the Yum! Brands portfolio and is one of the main restaurant chains of "quick service restaurants" (QSR) that offer products of Mexican inspiration. On the Romanian market it is managed by Sphera Franchise Group, the operator of the restaurants chain KFC and Pizza Hut.