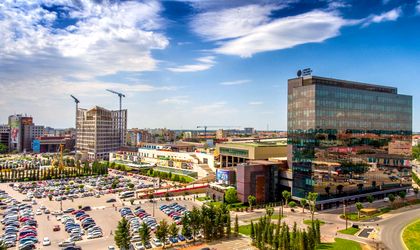 The first multistorey car park in Timisoara, offering 910 parking places, is set to open and will serve the clients of Iulius Mall Timisoara and Openville. The total investment amounts to EUR 12.6. 
"The new parking has a basement, ground floor and four floors, and offers around 150 parking spots per floor. The parking features elevators and is equipped with access, signalling and detection technologies.
The first hour of parking is free for all clients. Subsequently, the cost will be RON 3/hour between 7 am and 11 pm. Overnight, the tariff will be RON 1/hour.
La intrarea în parcare, două panouri electronice vor afişa numărul de locuri libere disponibile în interior", arată reprezentanţii Iulius Mall Timisoara.
Iulius Mall clients will still benefit from free parking in there other outdoor parking spaces set nearby the shopping centre, with are signalled and very easily accessible from the main roads in the area, the mall's representatives said.