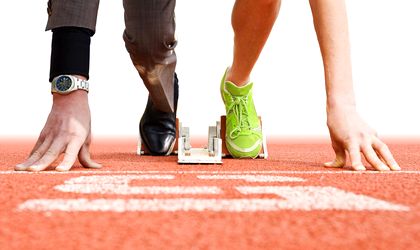 Adrenallina Sports PR & more, the PR agency  dedicated to sports communication, organizes on Wednesday, the October 12 , the  first edition of Sports Marketing in Romania Conference. The event brings together the companies in Romania that invest in sport or associate with sport, the associations/ federations/ NGOs that develop activities in sports area, as well as professional athletes.
Marian Dragulescu, Ana Maria Popescu (Branza), recent Olympic champion at Rio 2016 Olympic Games (with team) and Zsolt Torok, one of the best technical climbers, will discuss in a dedicated debate panel about how sports is communicated in Romania.
The conference starts at 9.30 AM, at WeLoveDigital Unirii (17 Radu Voda Street, 5th floor, Bucharest).
The event page is http://adrenallinamedia.ro/prima-conferinta-de-sports-marketing/.
The event speakers are: Valeria Racila van Groningen and Oana Nastase – Bucharest Running Club Association, Alina Coman – Special Olympics Romania, Marcela Borteanu, United Way Romania, Andra Dediu – Genpact, Adelina Pasat – Nutrivita, Martin Zmelik – CEZ Romania, Cristian Logofatu – Bittnet, Andrei Cretu, Dan Moraru – 7card, Cristian China Birta.
 "Rio 2016 Olympic Games are an indicator, among other things, regarding the current Romanian sports situation. Thus, a different future requires a new strategy and maybe we should start debating and then implementing. Marketing, sports communication is an essential element of this strategy. Therefore, Sports Marketing in Romania wants to speak about how the companies can use the sports values – force, perseverance, performance, fairplay – for the community's welfare and in order to have calm, motivated, proactive and efficient employees; about how we can communicate better sports and activities that involve workout and a healthier life; about how, each one of us, can improve, in his area of expertise, the image of the Romanian sports", says Raluca Mihaila, events manager, Adrenallina Sports PR & more.
The deadline for subscription is October 11.
Adrenallina offers a wide range of services in this area for companies: strategy & sports branding, corporate strategy for corporate social responsibility (CSR) projects related to sport, internal communication & motivation through sport programs.
Georgiana Bendre