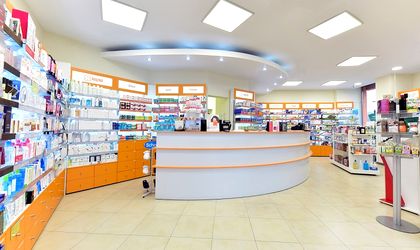 German group Phoenix, a leading European healthcare provider, has acquired the Help Net pharmacy chain, as well as Farmexim, the fourth largest pharmaceutical distributor in Romania. The value of the transaction exceeded EUR 100 million. The acquisition is subject to approval by the Competition Council.
Oliver Windholz, CEO of Phoenix Pharma SE, said: "The Romanian healthcare sector is developing dynamically. The acquisition paves our way to service this growth market which has been a white spot for us. The corporate culture of Farmexim and Help Net is compatible with ours. We are firmly convinced that with this strong management team we will successfully develop future business."
Founded in 1990 by Ovidiu Buluc, Farmexim was the first private import and distribution company of pharmaceutical products in Romania. The leading Bucharest based pharmaceutical wholesaler employs around 800 people. In 2016, sales exceeded €400 million. The ten nationwide distribution centres supply approximately 3,900 customers – mainly pharmacies and hospitals.
Help Net is among the top five pharmacy chains in Romania with a network of approximately 220 pharmacies across the country. The approximately 1,600 employees offer high quality patient services and reliable supply of medicines to more than 2.5 million customers.
The current management of the two companies will continue working side by side with the new owner ensuring a prosperous business development for Farmexim and Help Net. "Transferring the business from family to family is of great importance because no one can understand the value of something built from scratch than someone who climbed that road", said majority shareholder Ovidiu Buluc.