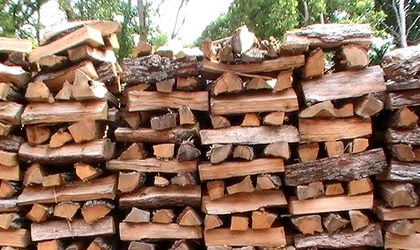 Firewood price went up in Romania by 250 percent during 2011-2017 to RON 300/cubic meter but there are maximums of RON 600/cubic meter in the South Romania, according to the data included in the updated report regarding the woods and wood industry state, presented by Fordaq Romania.
The document issued by Fordaq Romania shows that during the same interval, the prices variations for timber on the international markets were  plus/minus 10 percent.
In Romania for the wood mass, the average price started in 2011 from RON 71/cubic meter and continued in 2012 to RON 85/cubic meter and in 2017 it reached RON 181.29/cubic meter.
In the vision of the report developers, the wood industry in Romania reached the highest price on the wood resource in Europe, respectively beech,  prices of EUR 85-90/cubic meter.
In comparison, on the same wood segment, but also on other conifers, in other European countries the tariffs are: Serbia (EUR 45/cubic meters), Slovakia and Poland (EUR 60-65/cubic meter), in France (EUR 65/cubic meter) and Germany (EUR 80/cubic meter).
According to the National Forest Inventory, currently the Romanian forest surface is 6.9 million hectars and the wood volume reaches 2.2 billion cubic meters.