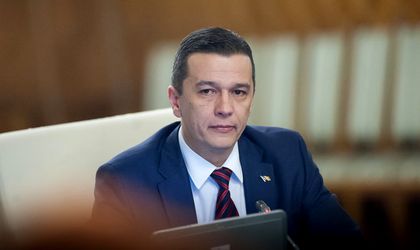 On Monday, firefighters managed to put out the fire that broke out in the early hours of Saturday in Bucharest's Bamboo Club. The club burned down completely, but there were no deaths among the 100-200 people who were inside.
The fire at Bamboo Club in Bucharest was fully extinguished at 12.30 pm on Monday, the national emergency department (ISU) announced. According to prosecutors, the start of the investigation surrounding the fire was delayed, due to the fact that the area was not safe for prosecutors to conduct their work.
A specialized team of officers with the judicial police as well as criminalists, coordinated by two prosecutors from the Prosecutor's Office with the Bucharest Tribunal visited the site of the fire on Sunday, the High Court of Cassation and Justice announced on January 21. However, according to later reports, investigators could not check the remains of the building closely. "Unfortunately, the structure and the place do not allow us to enter. The firemen present since yesterday did not declare the fire put out, one cannot enter. We came today too to make an assessment to find the best technical soltion to be able to enter and run our specific activitiesm especially on site research.
Bamboo Club was not insured
Bamboo Club owner Italian businessman Joshua Castellano met with investigators at the headquarters of the Bucharest Police for hearings in the case opened following the Saturday fire. Aș revealed by early reports, Bamboo Club was not insured. Speaking to broadcatster Antena 3, one of the shareholders of the club, fashion designer Catalin Botezatu dismissed speculation the fire had been started intentionally, in order to collect the insurance money by saying: "When you see tens of millions literally collapsed it is hard to add something […] This is so that there won't be any speculations that the fire was set intentionally to cash in the insurance," Botezatu said.
PM asks for written report
Romanian PM Grindeanu, who traveled to the United States to attend the inauguration of President Donald Trump, met upon his return on Sun day with vicepremier Sevil Shhaideh and Minister of Internal Affairs Carmen Dan at Henri Coanda airport for a briefing on the situation surrounding the fire. According to the Government, PM Grindeanu asked for a written report on the measures that have already been implemented and that are about to be enforced and stressed the need that all structures of the Ministry of the Ministry of Internal Affairs (MAI) involved in the investigation should provide all support needed, so that the truth can be uncovered as soon as possible. "It is mandatory to take absolutely all measures needed so that history will not repeat itself and the truth can come out," Grindeanu said in a press release.
Georgeta Gheorghe