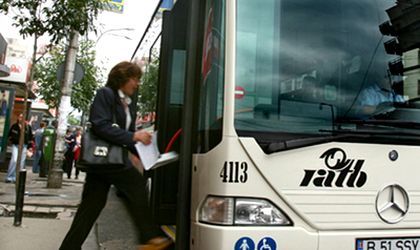 Gabriela Firea, Bucharest's General Mayor, announced that 30 percent of the 500 new buses to be purchased by RATB will be electric. The mayor said the tender for the purchase of the buses could be completed early next year.
Currently, the municipality is preparing the documentation for the purchase of the 500 buses, which is "extremely necessary for the renewal of the RATB auto fleet, a step that, from my point of view (…) should have happened many years ago. (…) According to the latest regulations, 30 percent of these buses will be electric, which is a good sign, because we are also starting to invest in the environment and to take into account with each investment also the air quality," the mayor stated t the opening of works of the Congress of Trade Unions Federation of Transport and Public Services Transloc ATU Romania.
The mayor added that the first new buses will in drive on the streets of Bucharest this spring. The Euro 6 buses will feature facilities for disabled people and to allow for monitoring all travellers.
The monitoring facilities will allow RATB to keep track of the number of people who use the services, to avoid misunderstandings with ANAF in regards to the number of travellers who traveled or not, who benefit from discounts or gratuity, the Bucharest mayor said.
Georgeta Gheorghe