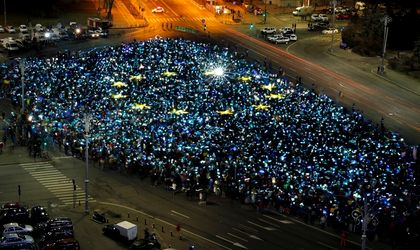 The intense battle over corruption and governance in Romania is drawing in more and more local politicians, as well as the European Commission, according to the Financial Times.
FT notes that the changes in the judiciary system proposed by governing parties, which could lead to the dismissal of DNA Chief Kovesi, have caused street protests, and have also exposed the limits of the EU's capacity to influence Romania's evolution in this regard.
Bucharest is presented as "a part of an increasingly emboldened group of central European capitals – led by Warsaw and Budapest – that are clashing with the commission over the rule of law." FT notes that some Romanians remain cynical regarding corruption, and believe that it has actually been strengthened by democracy.
The final phase of the battle in Romania, according to FT, could be triggered by the report on the DNA requested by the government, which Justice Minister Tudorel Toader is due to release later today.
The Financial Times writes that PSD leader Liviu Dragnea is at the centre of the controversy, and is "seen by many as the architect of the changes to the judiciary system."
The situation in Romania, FT continues, is even more striking when we consider the fact that Romania and Bulgaria are under special scrutiny by the EU, through the cooperation and verification mechanism (MCV). The authorities' measures are "a tacit acknowledgement of how weak the Union's remedies are against any member state that is at odds with Brussels" on the rule of law and common values.
Even some Romanian supporters of the MCV monitoring say that this tool will become useless unless some actual sanctions are applied. On the other hand, Brussels officials are dealing with accusations that they are "bossing elected governments around". However, notes FT, Brussels still has some leverage over Bucharest, including Romania's wish to enter the Schengen area.