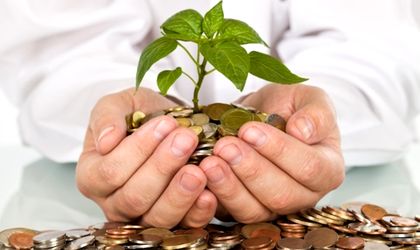 The mandatory social contributions will be owed by the employee starting January 2018, but the obligation to establish, retain and pay them to the state budget will still be ensured by the employer, according to representatives of the Finance Ministry.
"The government program 2017-2020 contains a set of measures that focuse on the mandatory social contributions, that will be implemented starting January 1, 2018. Thus, the level of mandatory social contributions will be diminished by 4.25 percentage points, to 35 percent. Also, from January 1, will be taken into account the reduction of tax per income quota reduction from 16 percent to 10 percent. The amounts representing CAS and CASS, that currently are owed by the employer will be taken over by the employee. This measure will ensure the employee's percentage growth in the pension calculation, implicitly a bigger pension," says a release of the Ministry from this Thursday.
According to the source, the measures won't imply the growth of salaries expenses for the employer. At the same time, the reduction of the tax per income quota is considered, but neither the net income of the employee will be affected, according to the same source.
On Wednesday, the PM Mihai Tudose said that as long as he is the PM, the measure regarding the payment of CAS and CASS obligations by employees themselves won't be applied.