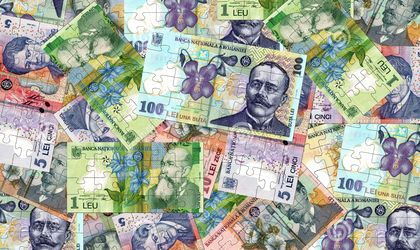 The Finance Ministry sold bonds worth RON 75 million with a maturity in February 25 2019, through a supplementary tender organized this Monday.
At the start of the week, the state had borrowed another RON 500 million at an average yield of 1.36 percent/year, according to the data of the National Bank of Romania (BNR).
The banks involved the tender launched on Monday offered RON 1.42 billion, almost three times over the announced value, while on Tuesday the offer was RON 360 million.
The average yield of the banks was 1.36 percent/year and the maximum yield is also 1.36 percent.
On April 24-25 on the previous tender with the same yield, the Finance Ministry sold bonds of RON 920 million at an average yield of 1.48 percent/year and a maximum yield of 1.49 percent.
The bonds issued by the state have a coupon rate of 1.35 percent. The Finance Ministry aims to borrow from the internal market RON 3.7 billion in May, out of which one billion for treasury certificates and 2.7 billion through bonds issue, to which additional RON 405 million might be added through supplementary tenders.