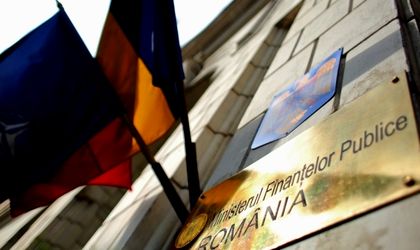 The Finance Ministry has issued bonds this Tuesday worth EUR 1 billion on international markets, relaunching the 10-year issue, according to Reuters. The auction was made on a coupon of 2.375 percent and a spread of 128 basis points, the lowest in Romania until now on this kind of maturity.
In April, the margin for the Romanian loan risk was 170 points based on the quotation of the reference level mid- swap. The arrangers of the issue were Barclays, Citi, Erste Group, ING and Societe Generale. This is the second issue of Romanian binds on the international markets this year. The Finance Ministry attracted in April overall EUR 1.75 billion from the international financial markets via a new issue with maturity of 10 years in value of EUR 1 billion and EUR 750 million by reopening the issue launched in October 2015 with the initial maturity of 20 years.
Overall in 2017 the Ministry aims to issue state bonds on the internal market amounting to RON 48-50 billion, out of which 70 percent on medium and long term and the difference on short term. Also the Ministry wants to take loans of EUR 2.5-3 billion by issuing Eurobonds, according to the program of state bonds for 2017 announced by the Finance Ministry.
The total volume of the loans that will be attracted by the Ministry in 2017 on the internal market via state bonds is determined by the forecasted level of the budget deficit, of 2.96 percent of GDP, as well as by the level of the re-financing of state bonds denominated in RON with maturity in 2017. However, the financing requirements should be higher taking into account that most of the analysts anticipate that the budget deficit will exceed this year the target of 3 percent of GDP.
The Public Finance Ministry was advised by PeliFilip and Linklaters law firms on the issue.