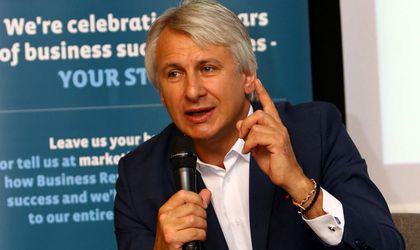 Finance Minister Eugen Teodorovici accused, more or less veiled, companies that they have an interest in bringing some instigators to the street, referring to the protests from last Friday, which turned violent.
"State of tension and conflicts has been going on and is constantly on the rise, and people may have some discontent and challenge up to a certain limit," said Teodorovici.
According to the Finance Minister, a government can be changed only by vote.
"If the government takes a decision that does not suit companies, who can think that those companies will not have an interest in bringing in the street a few instigators," asked Teodorovici.
The minister has spoken about the foreign interest, and that Romania doesn't have to show weakness.
"Having been in the administration for many years, I have not seen that before. This is a situation I did not think it will happen in Romania. A state of tension, of conflicts and which, unfortunately, see that they are maintained in a continuous and more and more accentuated. I look in the government area and look at those who are in the square, shouting certain things. It is a dissatisfaction, it is free to challenge, but up to a certain limit, because we have to be very clear – a government needs to be changed only by voting. If we once again prove that we change our governments in a different way than by voting, then it is clearly a weakness for those outside who can have interests," said the minister during an interview for a local TV station.