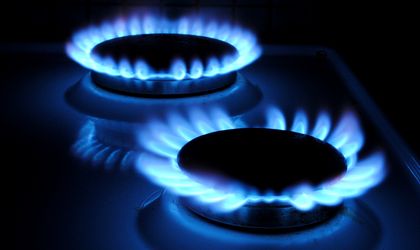 The Federation of Energy Utility Companies (ACUE) released a statement claiming that the price paid by households for natural gas will increase, on average, by 5.6 percent starting today.
"As a result of the higher acquisition cost paid by suppliers to producers of natural gas, ANRE has decided, according to its methodology, to increase the final price of natural gas for the population by approximately 5.6 percent starting January 10. This percentage varies from one supplier to another", say representatives of ACUE.
The price of gas has been liberalised since April 2017, but ANRE still sets the tariffs for final consumers based on the movements of the market.
"ANRE periodically analyses the evolution of prices for natural gas acquired by suppliers, and has the obligation to adjust the transfer value to household consumers, according to legislation. We underline the fact that this price increase has been caused exclusively by the higher costs of natural gas in internal production, and distribution tariffs and supply margin have remained unchanged".
ANRE had announced on Monday that they had decided to increase the price for natural gas, but did not mention exact figures for the growth for final consumers.