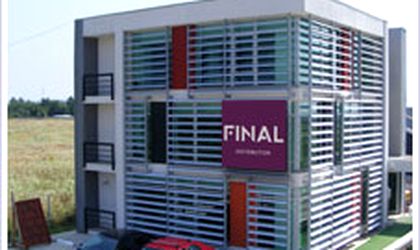 Romanian supplier and producer of roofing components Final Distribution increased its turnover by 28 percent y/y to RON 18.6 million in 2011, boosted by sales for the rainwater collection system it produces under the Novatik brand, which gained 154 percent in 2011.
The company started producing gutters and downspouts last year, following a EUR 500,000 investment in a production unit, located in Baicoi, Prahova County.
This year, the company aims for a 16 percent increase in turnover, based on improved sales volumes in the rainwater collections systems, metal tiles and anti-condensation foils.
"We expect a slight growth of the market in 2012, and we will play a significant role in the premium roofing market by concentrating on diversity," says Dan Mircescu, general director of Final Distribution.
The company posted an 18 percent growth in sales for the mural stone covered metal tiles called Gerard, and 28 percent for anti-condensation foils and protection membranes for foundations and walls called Delta. However, a 17 percent decrease was recorded in dormer windows.
Ovidiu Posirca