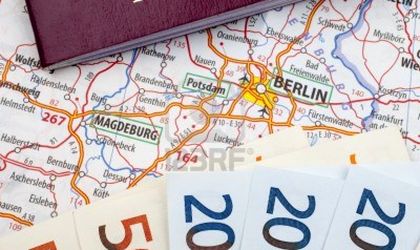 Only one third of the Romanians who can afford a holiday this summer consider travelling abroad compared 42 percent last year and 48 percent in 2010, according to a survey put together by the Romanian Institute for Evaluation and Strategy (IRES) and cited by Mediafax.
One in five Romanians will go on holiday this year only during the summer, according to the same source. About 45 percent of Romanians say they will go on holiday to the seaside this year, 27 percent prefer a mountain holiday, 11 percent will visit a city and 4 percent will spend their holiday in a spa resort.
Holidaybudgets too are slightly smaller this year compared to 2011 but overall half of Romanians have the same budget as last year. About 40 percent of those who took part in the survey said their budget is under RON 1,000 whereas last year their share was 29 percent. 26 percent of respondents said their budget it between RON 1,000 and RON 2,000 (28 percent in 2011). Those who say will spend between RON 3,000 and RON 4,000 represent 7 percent of respondents (4 percent last year). Less than 5 percent consider spending more than RON 6,000 for their holiday compared to 7 percent last year.
1,540 people took part in the survey.
Simona Bazavan