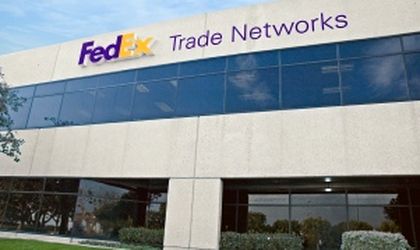 The international ocean and air freight forwarder FedEx Trade Networks, a subsidiary of FedEx Corp., will add a Bucharest office in its European and Asian expansion move. Other freight forwarding offices that will be opened are in Munich, Germany and Chengdu, China.
"Today's shippers need a freight forwarder with global reach," said Fred Schardt, president and CEO of FedEx Trade Networks. "By continuing to build our infrastructure in the world's most critical growth markets, we are delivering on our commitment to provide what we feel is the most complete portfolio of supply chain solutions in the industry."
Last month, FedEx Trade Networks announced that it is now offering customers three distinct ocean shipping solutions through its new ocean choices portfolio. The new offering gives customers the ability to choose and implement the ocean freight forwarding service that best fits their supply chain needs—whether the product demands flexibility or speed-to-market distribution services.
This latest round of office openings marks the fourth consecutive year that FedEx Trade Networks has expanded its global network. Since 2008, the company has opened 41 offices outside of the U.S. and Canada, and continues to grow.
The office in Munich is the third FedEx Trade Networks office to open in Germany and the Chengdu office is the company's tenth in China. The new operations in Bucharest mark the company's entry into the Romanian market.  
The newest operations in Munich, Bucharest and Chengdu join a growing global network of company-owned offices for FedEx Trade Networks. Other locations include United Kingdom (Manchester and London), The Netherlands (Amsterdam and Rotterdam), Belgium (Brussels and Antwerp), France (Paris and Le Havre), Spain (Madrid and Barcelona), Italy, Germany (Frankfurt and Hamburg), Poland (Gdynia and Warsaw), Hungary, the Czech Republic, Slovakia, Turkey, the United Arab Emirates, India (Mumbai, Chennai and Delhi), Mexico, Brazil, Singapore, Taiwan, Hong Kong and the Chinese cities of Shanghai, Beijing, Guangzhou, Shenzhen, Qingdao, Tianjin, Xiamen, Dalian and Ningbo. The company also has a representative office in Vietnam.