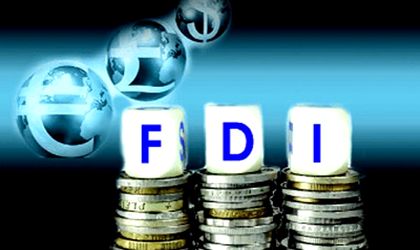 The foreign companies made direct investments in Romania valued at EUR 2.34 billion in the first seven months of this year, a growth of  18.6 percent compared with the same period of the last year, according to the data of the National Bank of Romania (BNR).
The foreign investments amounted to EUR 1,97 billion in the first seven months of 2015, according to the data of News.ro, based on the revised series of BNR.
"The direct investments of Romania's non-residents amounted to EUR 2.34 billion, out of which the capital inflow (including the reinvested estimated profit) amounted to EUR 2.06 million and the inter-group credits registered a net value of EUR 279 million, " said BNR.
According to the monthly series data published by BNR, the foreign investments were EUR 100.5 million in January, EUR 219.2 million in February, EUR 534.6 million in March, EUR 253.1 million in April, EUR 555.6 million in May and EUR 373.4 million in June.
Georgiana Bendre
Interested in the local investors' performance? We'll be revealing case studies, future plans, opportunities to learn and cooperate across markets at the Foreign Investors Summit 2016 – Where Romania means business – November 1-3, Bucharest.