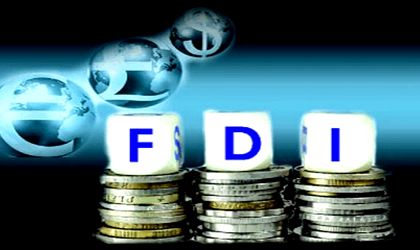 The foreign direct investments (FDI) in Romania amounted to EUR 2.74 billion in the first eight months of this year, a growth by 19 percent compared with the same period of the last year, according to the data published by National Bank of Romania (BNR). 
"The direct investments of non-residents in Romania amounted to EUR 2.37 million and the inter-group loans registered a net value of EUR 362 million," said the BNR.
According to the revised monthly series of the central bank, the foreign investments were EUR 100.5 million in January, EUR 219.2 million in February, EUR 534.6 million in March, EUR -19.9 million in April, EUR 986 million in May, EUR 303.8 million in June and EUR 215.1 million in July.
The FDI in Romania, in 2015, grew by 25 percent, up to over EUR 3 billion.
Georgiana Bendre